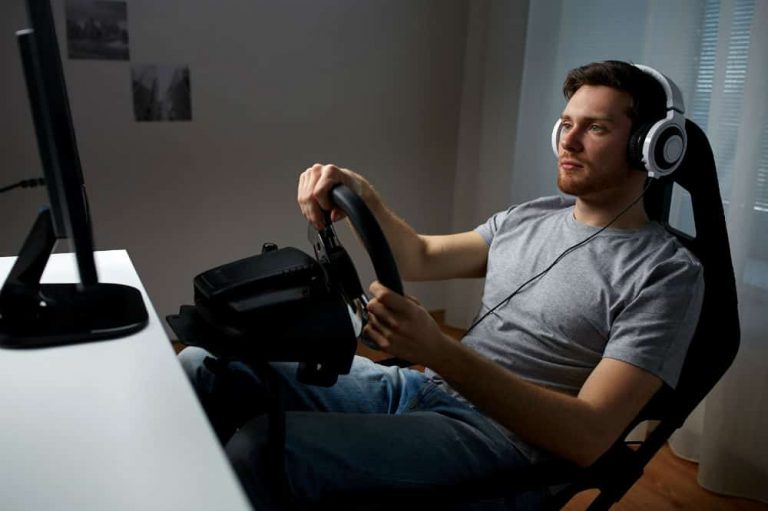 When it comes to having a great gaming experience, many invest so much into their PC, mouse, keyboard and even their headset. Gamers also make sure that the processors and graphics cards are at their best.
However, online players often forget one of the most vital factors to have a comfortable and completely enjoyable gaming experience, the chair. If you spend a lot of time on your computer, it is important to have a quality chair that will give high levels of comfort. You don't want to suffer from back problems or muscle fatigue for spending an extensive amount of time in an uncomfortable chair. Therefore, serious gamers should invest in a high-quality PC gaming chair.
PC Gaming Chairs – what are your options?
Improve your performance and upgrade your comfort with the right gaming chair specifically designed to let you play for long periods without experiencing sore elbows and aching backs. You get to experience only entertainment, fun and enjoyment as you play your favorite games.
Serious gamers will love a gaming chair that offers the comfort they need. They also get to focus on their game without being distracted or feeling any sore backs or muscles. If you are looking for the best gaming chair, you need to consider various things such as:
Ergonomic Shape and Comfort.

Our body has unique curves and certain areas that require additional support. Ergonomic gaming chairs are designed to help protect the spine's lumbar region and reduce your risk of hip, knee and back pain. For your overall comfort, it is also best to choose a chair with vinyl arm rests and memory foam cushions.

The Chair Style.

You can buy rocker chairs for gaming and the fixed ones that don't have this facility. If you are looking for better convenience, go for the rocker one.

The Height Suitable for you.

Every gamer is different, and so as his/her preference and needs. If you are looking for the right gaming chair, choose the one that suits your height. Choose the chair with the right height that will allow you to feel comfortable, no matter how long you sit. Your best option is a chair with an adjustable height function.

The Style.

Gaming chairs come in a variety of colors and styles. It is always a great idea to choose the product that matches your living space or home environment. If you are looking for a chair that you can fold and stow away, there are also a lot of them in the market.
The role of PC gaming chairs is to help you improve your gaming while enhancing your quality of life. Therefore, choose the one that will enable you to get the most out of your time at your computer while ensuring that you won't feel any pain from prolonged sitting.
The best PC gaming chairs is designed to reduce discomfort, ease your lower back pain and your lower extremities and increase flow of blood to your joints and muscles.